Here are a few letters:
Dear Hot Hubby: I am so grateful for you. You are too cute coming home witha a checklist for the weekend. We are going to check it all off. Thank you for loving us girls!!
Dear Lilly: I am so glad that you are feeling better. My heart broke to see you upset and struggling. Even a little cold can make mommy sad. I love that you are back to your smiley self. You are a perfect baby and I love you dearly.
Dear Gus-Gus: I'm sorry that you were hurting this week. We learned our lesson to make sure that you stay inside while we are gone. Your poor body must hurt from having all those darn foxtails stuck in you. You are a great brother to Lilly and the best doggie ever. I promise to take you for a run soon.
Dear Readers: thank you for reading. I am so appreciative and it makes me want to write more things. Please give suggestions as they arise. I love this blogging community and feel so accepted. Community is wonderful!!
Dear God: Thank you for providing for us. Thank you for blessing us with family and with love. We are grateful. I hope that we can soon find a church to call home. We miss worshipping with a church family.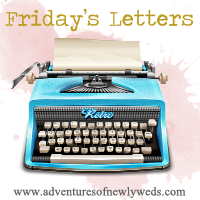 Here is a picture from the past:
This is a picture from one of the first times in Tahoe with the hubby's family!
Circa 2007 I believe