Well I'm back to meal planning. I like it too much. Even though we signed up for emeals, I'll be using it for new recipes, but we are not totally committing to it.
I love being creative and it's a control issue probably, but if I want my family to eat healthy, I've got to do it!
Here are this weeks meals (most from cookbooks I have around the house). I also used this book I picked up from the library: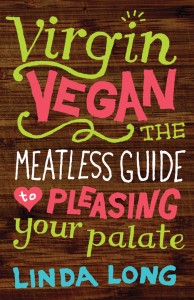 No, we haven't taken the plunge to vegan, but I think that while trying to stay within a budget and eat healthy, you can't go wrong with veggies!!
This book has a wealth of yummy meals. Can't wait to share.
Monday: Braised Cabbage Rolls, hummus and pitas
Tuesday: Crockpot Teriyaki Pineapple Meatballs over Quinoa
Wednesday: Creamy Green Enchiladas
Thursday: Grilled Chicken and Wilted Spinach Salad with Spocy Peanut Dressing
Saturday: Hot and Sour Noodles
Sunday: Family Dinner
Hope you have a wonderful week!!