I'm beginning to read book on health and fitness as that is where my passion is...currently. If you've been reading my blog, you will know about how fascinated I am with fitness and all things healthy. I really want to be a yoga teacher and hope that one day that dream will come true. But until then, the library is my classroom, and I am studying for knowledge.
I stumbled upon this book. I love the pictures and yes, I did judge a book by its cover. I ALWAYS DO!
and then I read the back or flip through a few pages.
What I was amazed by, besides the incredible photography, is the passion the author has about eating to be healthy and not skinny. I am wanting to start a campaign that focuses on health and not size.
This book really hones in on female's innate need to feel skinny and the lengths that we will go (starving, eating disorders, crash diets, etc)/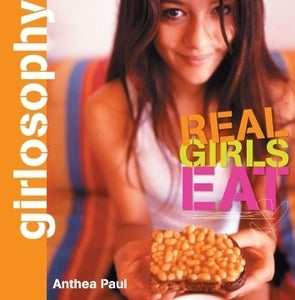 I feel like Paul really read my mine. I totally need to rework my brain to ENJOY food and not look at it as a monster.
Here are some of great quotes from the book:
"I would like to quesiton all girls and all women-as to what they think being thin will do for them."
"its basically a fake reaity cleverly packaged and relentlessly presented." (on models in magazines)
"The best way to eat any food is for energy and well being."
Here are a few tips I am going to incorporate more:
Eat breakfast before you go out
Carry nuts, seeds, raisins, fruit with you.
Read labels: if you can't pronounce it, don't ingest it.
I really really liked this book.
I give it 4 out of 5 hearts!!
It also contained some great recipes that I am definitely going to try.
You can also find more information here at
Girlosophy