I am a HUGE fan of Downton Abbey. I may have watched the first episode at least 6 times. I just love that era. It also is so historical and clever. Maggie Smith is such a character, I love all her added wit to the show.
The costumes are so beautiful. It makes me want to live in this era. Modesty was still such a prized quality.
Lady Almina and The Real Downton Abbey is what I would call a historical nonfiction book. It is the story of Lady Almina, which was written through letters. Its a great read and the best part of it was discovering which characters are still a part of the show.
Spoiler alert:
Mr. Bates, Crowley, and Elsie (Mrs. Hughes, but in this story she is the Dowager_
are mostly names and not direct characters. However, Mr. Bates is treated at the house, while it is a hospital, for a leg injury.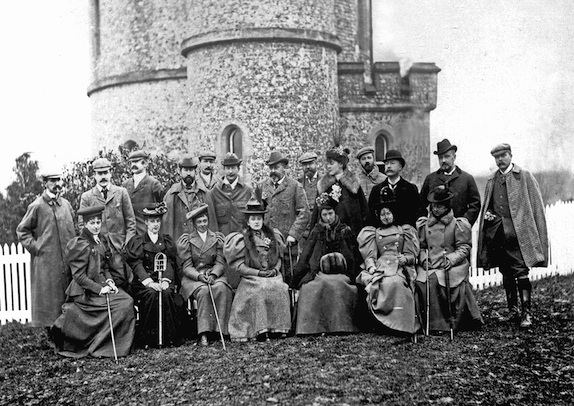 I would say that Lady Almina mostly resembles Cora, but also Isobel Crowley. Almina is married by Lord Carnarvon for her money, much like the show. However, she is the one who convices all that the house must be transformed into a hospital during the war, much like Isobel's character in the show.
This was a great story. I learned a lot about England's story of WWI, which I had always heard America's version.
This book definitely held me captivated despite it being historical. It has a great story with romance, love, and hardship.
I gave it 4 out of 5 hearts.
Are you a Downton Abbey fan? Who is your favorite character?

Follow Hurley Love on Bloglovin